Dance Newsletter: June 15, 2015
Meredith Clemons (ADA Dance Spring 2015):
My final days in Rotterdam, Netherlands are quickly approaching. I have spent three weeks here in a work exchange position and have been taking classes at a studio in the center city. Taking class in a professional setting has been incredibly enriching and exciting and has taught me to take chances both in the studio and when making connections with other performers.
Next, I will move to Berlin for six weeks. Berlin is famous in the dance world right now for it's rich arts community, which I am incredibly excited to discover. I'll be taking classes at studios Tanzfabrik and Dock11. I hope to collaborate with other artists, make my own work, and hopefully discover some projects to take part in during my stay. In addition, I will be looking for auditions for European dance companies.
 The final leg of my summer journey will be at Impulstanz in Vienna, Austria. I've enrolled in a number of classes during the festival with teachers from across Europe. In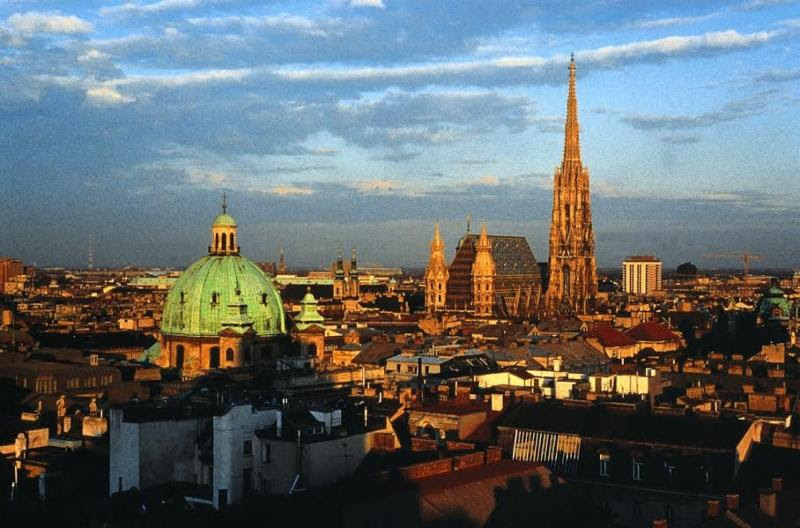 addition, Impulstanz holds numerous performances by cutting edge companies in the dance world.
After spending a semester honing my artistic independence at ADA, I'm full of happy anticipation about my summer. I feel as if the months ahead are a creative playground where I can continue to workshop my artistic identity and assert my voice in the arts community. 
______________________________________________________________________________________________________________
Alyssa Whitney (ADA Dance Spring 2014):
 I will be spending this summer working with Deep Vision Dance Companyin Towson, MD. I auditioned for them in May and was accepted into their company. I will dance with them through the summer and the upcoming 2015-2016 season. There are several of us newbies coming into the company, including a fellow ADA alumna, Zoe Papaeracleous.
There are many exciting projects taking place this summer. In June, the company is focusing heavily on a new work in progress, Matter, Energy, Human, exploring the intersection between humans and physics concepts. The company will be performing locally at festivals and engaging in fundraising.
 I am thrilled to dive into my first professional dance experience. The other dancers in the company and the artistic director have been welcoming and are a very talented bunch; I look forward to the opportunity to get to know them personally and creatively. I am excited to see how I will continue grow and develop as an artist through my time with Deep Vision. (Photos from deepvisiondancecompany.org)
______________________________________________________________________________________________________________ 
Shannon O'Brien (ADA Dance Spring 2013):
It's been two years since I left Arezzo and I still think about the Villa every day.
Since leaving Accademia, I graduated from George Washington University in May of 2014, with a BA in Dance and Speech & Hearing Sciences, concentrating in Deaf culture and American Sign Language. After graduation, I moved home to Pennsylvania and worked at Melmark, a school for people with special needs. I helped choreograph and rehearse the Melmark Players, an awesome theatre group of adults with intellectual disability, in their rendition of Joseph and the Amazing Technicolor Dreamcoat. After work, I took class with Koresh Dance company in Philly. If you like dancing and you find yourself in Philly go take a class!
I moved to NYC in October and have been busy with various dance projects. I'm taking class almost every day, all over the city. I was recently in a short dance film by  o f b o n e s || Holye Bynum which is coming out in a few months. This was my first film experience, and I enjoyed the challenge of performing for a camera rather than a live audience.
I'm currently dancing for the company InTW, lead by twin Tawainese choreographers Hsiao-Ting and Hsiao-Wei Hsieh. Fun fact: "InTW" is "twin" rearranged, and also includes the first initials of Ting and Wei's names. The company consists of 7 dancers from 6 countries: Tawain, Japan, France, Germany, the US, and Canada. I love working with such an international bunch because some of our pieces are quite political. We pull inspiration from our various backgrounds which makes the performance much more meaningful. We just finished a residency at Queens College and are self-produced a show at the Martha Graham School coming up at the end of June. We're premiering 52 Hertz, a work about sea creatures, one lonely whale, and kung fu. (Photo by Sinru Ku) 
To keep up with the current news at the ADA including weekly posts from current students, make sure to visit our 
ADALife Blog
 and 
Facebook Page
. You can also catch a sneak peak of students in and out of class on our 
YouTube channel
.
Support The Accademia 

From the very beginning of this organization we have had a tremendous group of people working with us to reach milestones and surpass our goals. Much of the success of the Accademia can be traced back to the ground-level support of our board, supporters, friends and collaborators.

It is through the generosity of so many that we are able to offer student scholarships each and every term, making our programs more accessible to those who would otherwise be unable to afford this life-changing opportunity.

We raise funds for these scholarships through a number of activities including our annual Inside Tuscany Supporters' trip hosted by long-time supporters Greer and Barnett Grace, charity performances, and donations from our supporters and alumni.

Please consider making a donation to the Accademia dell'Arte.

Secure donations can be made here via paypal, or by phone through our US Office at501-227-5063. Checks can be mailed to our US Office at:

Accademia Dell'Arte
P.O. Box 251505
Little Rock, AR 72225-1505

Learn more about supporting the Accademia here.