Introducing Nhandan Chirco
Undergraduate Physical Theatre Program Director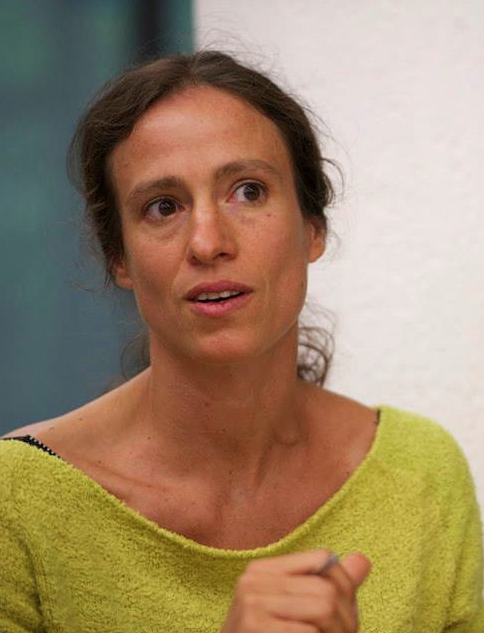 The Accademia dell'Arte is proud to introduce our new Undergraduate Physical Theatre Program Director, Nhandan Chirco. Originally from Milan, Italy, Nhandan is active as a performer, author of dance-theater and pedagogue in the field of physical theater and contemporary performance.Her training began with Danio Manfredini, Maria Consagra, Marco Baliani, Cesare Ronconi – Valdoca, Peter Busuttil and Sotegy Kouyate and continued with four years of professional experience at the renown Workcenter of Jerzy Grotowski and Thomas Richards in Pontedera, Italy.In 2002 she worked as a docent of Movement and Voice Semiotic Work for the specialization course at the University of Urbino (Italy). In 2004/05 she worked as a docent of Body and Voice Work at the post-graduate program Body Unlimited, launched and directed by B. Popovic at the Academy of Arts of the University of Novi Sad (Serbia). From 2004 to 2007 she served as a docent of Body Work, a main undergraduate course at the Art Academy of the University of Osijek (Croatia).In 2005 she founded the Cultural Association YANVII in Cesena. In 2010 she launched the program for artistic residencies The East Side (of the moon). In 2012 she initiated the collaborative artivist platform F.A.C.K. She spoke recently in several public meetings and seminars dealing with new models of cultural production and with the role of art in a present-day society hit by the crisis.
In 2005 she began collaborating as vocalist and performer with composers and musicians from Italy, Serbia, Belgium and Japan, in the field of electronic and experimental music. She recently finished her theoretical studies obtaining the degree: Master in Live Performing Arts, from DAMS Department – University of Bologna – Italy, under the mentorship of the renown theater scholar Marco De Marinis.
In addition to her academic experience, since 1999 Nhandan has led numerous workshops in performing arts at universities, theater/dance venues and companies in Italy and abroad.
Her performances have been presented in numerous festivals and theater institutions in Italy, Germany, Slovenia, Serbia, Croatia, Greece and Belgium. Since 2008 she has been curating and performing in the Streamline Project resulting in 18 live creation performances, with participation of numerous artists, presented at theater venues and contemporary art museums around Europe.